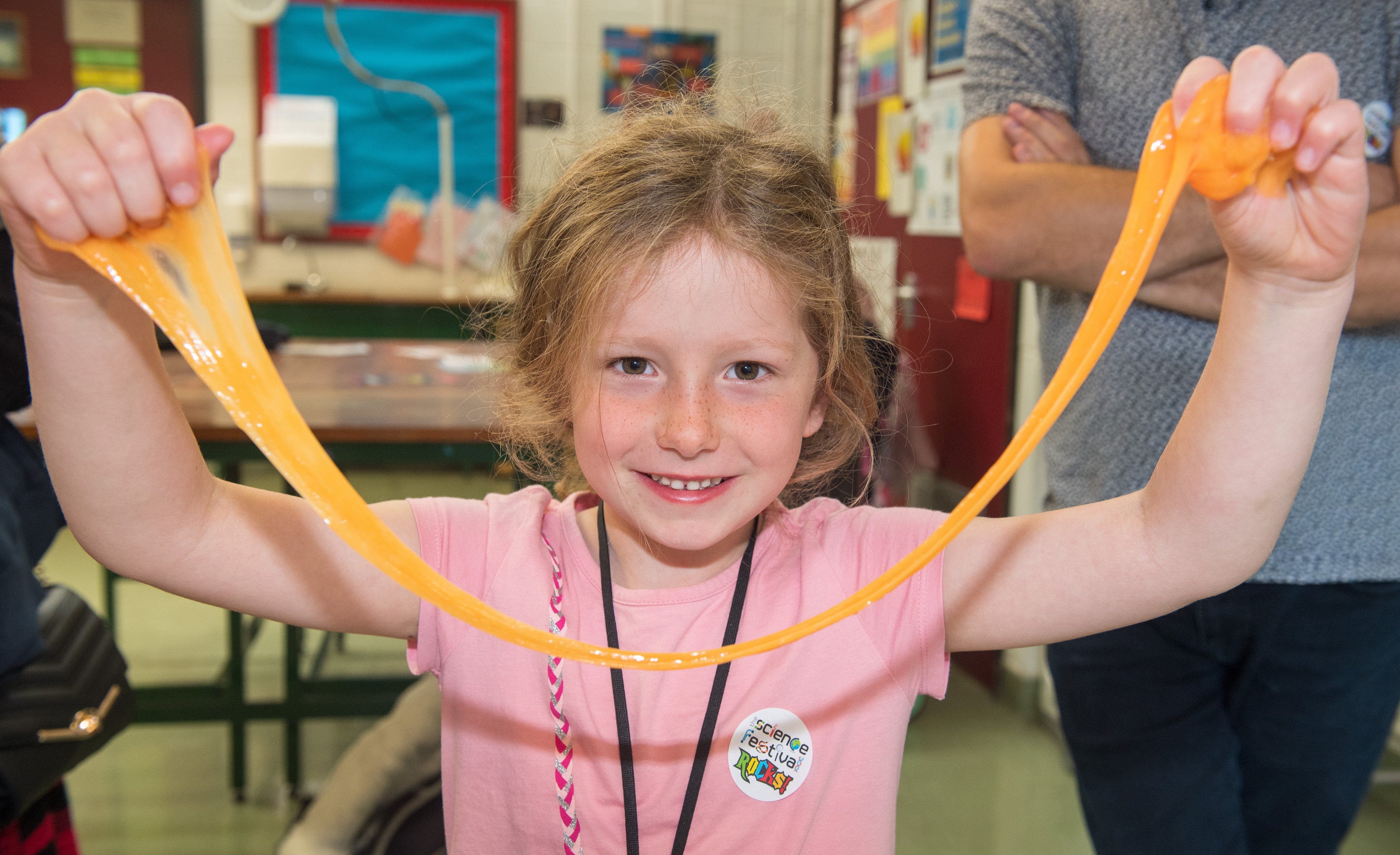 More than 400 people attended the Leith Family Fun Day – a free event to engage local families in fun, educational and inspiring STEM activities.
Organised by the Raising Aspirations in Science Education (RAiSE) programme alongside The City of Edinburgh Council and University of Edinburgh, activities included mind-bending and sense puzzles, making objects roll uphill and challenging reactions.
The Royal Observatory of Edinburgh, PPICS Society (Post Graduates and Post Doctorates of the Institute of Chemical Sciences) from Heriot-Watt, Generation Science, Edinburgh College and Fun Scientists were also involved in the day held at Leith Academy.
Juliet Lunniss, Primary Science Development Officer for the RAiSE programme in Edinburgh, said:
"We are working hard to improve the enjoyment and engagement of STEM-related subjects in Edinburgh's classrooms.
"A recent report by our programme discovered that almost 90% of primary pupils say they enjoy science so it is vitally important we harness that enthusiasm at this age. Where we know this works most effectively is when that excitement is shared beyond the four walls of the classroom.
"By involving the entire family in a fun and informative open day, we wanted to inspire a love for science that can be enjoyed at home. A supportive home environment, with high parental engagement, is vital for meaningful and impactful teaching that will inspire ambition.
"We're very aware that for a number of parents, science is a subject they may not be comfortable with and we're trying to address any misconceptions and wariness of the subject and show how accessible and enjoyable it can be. From the looks on everyone's faces at the event we think we have succeeded in making STEM learning informative, accessible and, most importantly, fun."
RAiSE is a four-year pilot being funded and delivered by The Wood Foundation, Education Scotland, Scottish Government and participating local authorities to enhance the delivery of science education in primary schools.