Alongside The Wood Foundation's current education programmes, it also invests in a number of other initiatives focussed upon the development of young people, as well as addressing the root causes and immediate impacts of childhood poverty.
Global Learning Partnership (GLP)
GLP has empowered more than 100 leaders of Learning for Sustainability since it launched in 2012. Education practitioners undertake immersive professional learning, including a month spent in Uganda and Rwanda sustainably upskilling local educators. This programme returned in 2023 following a four-year hiatus due to Covid-19.

STV Children's Appeal
The Wood Foundation has committed £1.5m to the work of the STV Children's Appeal over a period of 10 years and Sir Ian Wood sits on the board of trustees. The Wood Foundation's funds support the Appeal's partner charities who are addressing the root causes of inequity, as well as providing immediate support to those facing poverty.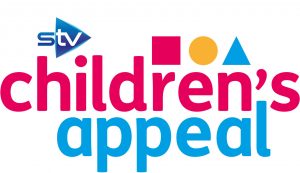 ProActive Minds
The Wood Foundation has invested in a two-year Knowledge Transfer Partnership with Sport Aberdeen and Glasgow Caledonian University.
ProActive Minds is designed to improve young people's mental health. A sport and exercise psychologist, appointed as the Knowledge Transfer Partnership Associate, is driving the project in Aberdeen through the Active Schools network. They will develop resources, upskill staff and volunteers, and provide individual support to children and young people across Aberdeen City.
The ambition for the pilot is to demonstrate the value of the approach and for it to be rolled out nationally.
Russell Anderson Development School
The Wood Foundation has committed to a three-year partnership with the Russell Anderson Development School to expand and deepen its offering in the Torry community of Aberdeen.
The Wood Foundation has worked with the Russell Anderson Development School since it was established in 2012.
The funding will support the offering of extra-curricular activities, family and community engagement, and in-school coaching, empowering pupils to live happier and healthier lives through sport.

Denis Law Legacy Trust
The Denis Law Legacy Trust has embarked upon a pilot programme of activity focussed upon engaging Streetsport participants in positive education, employment, and training pathways.
The Wood Foundation has committed to fund the approach for three years. The Trust will have a staff member dedicated to working with the young people to identify the most effective ways of supporting their needs.
This work was developed following the organisation's involvement in The Wood Foundation's NEW Fund investment which focussed on service design training.
The Wood Foundation has previously invested in organisations and initiatives including: