The Wood Foundation is committed to economic development which is fair, sustainable, and innovative, working collaboratively to inspire solutions which drive forward progress.
Investing in the North-East of Scotland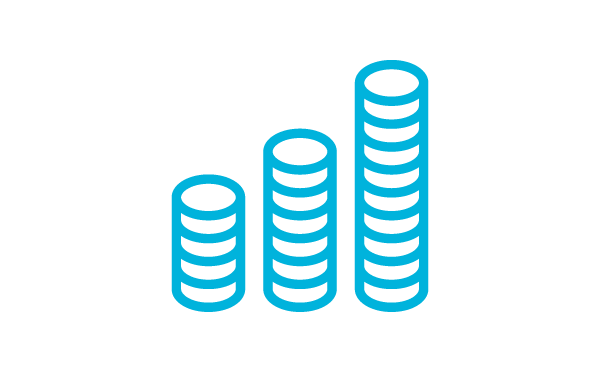 Total investment in ONE (committed over 10 years)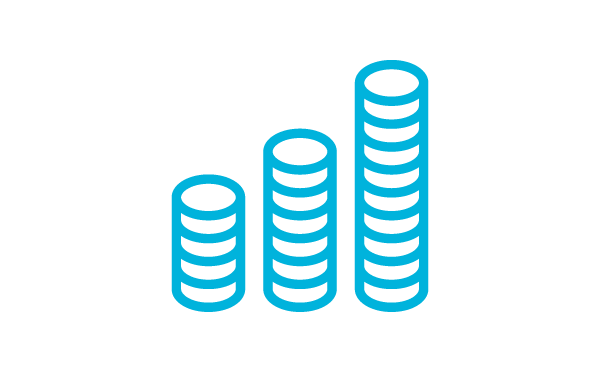 Donated to Aberdeen Royal Infirmary Car Park
Opportunity North-East (ONE) and Energy Transition Zone (ETZ)
Opportunity North East is the private sector driver diversifying north east Scotland's economy for a future beyond oil and gas, supported by a 10-year £64 million funding commitment from The Wood Foundation.
ONE leadership, action and investment in entrepreneurship, innovation and transformational projects in the growth sectors of digital tech, food, drink and agriculture, life sciences and tourism target entrepreneurial growth and high-skill, high-value jobs. ONE is a founding partner and co-funder of ETZ Ltd, which is repositioning the region as a globally integrated energy cluster focused on delivery of net zero.
Over the past seven years, people have gained knowledge, skills and tools to create and scale their businesses, innovate in products and processes and develop new markets through programmes and projects designed, delivered and co-funded by ONE. Industry innovation hubs are boosting the entrepreneurial ecosystem and enhancing the economic potential of growth sectors. At the same time, transformational investment is growing the visitor economy and adventure tourism.
The unique ONE activity is delivering impact and value, growth and jobs across the region:
Digital tech business doubled their employees to 150, generated £10 million in new revenue and secured 50 new customers.
Food and drink manufacturers increased turnover by £200 million, created 300 new jobs and secured £150m in sales.
Digital transformation in agriculture supply chains has delivered £50m in productivity gains.
Pre-commercialisation and accelerator programmes equipped 85 academics and researchers with knowledge and tools to take innovation to market.
The North East Adventure Tourism project secured £2 million for new mountain biking, cycling and water sports infrastructure and is working with more than 100 businesses on growth, skills and market development.
To date, £32 million of committed ONE investment in programmes and projects has secured partnership funding of more than £94 million.
Jennifer Craw, CEO of ONE, says: "ONE works with regional and national partners to create the programmes and support, the entrepreneurial community and environment for businesses to innovate, share, learn and grow, develop new markets and create high-skill jobs."
Energy Transition Zone (ETZ)
ETZ Ltd was established as a not for profit and private sector-led company, independent of ONE,  in April 2021 tasked with spearheading the North-east of Scotland's energy transition ambition. It is supported by significant ongoing funding from both the Scottish and UK governments, with clear focus on repositioning the region as a globally recognised new and green energy cluster. In addition, the company has received a £5.7 million funding commitment from ONE over a period of five years.
ETZ Ltd is overseeing a comprehensive investment programme to deliver market-ready, 'net zero exemplar' properties and development sites for high-value manufacturing and the wider energy transition supply chain. This coordinated investment will include the creation of specialist campuses for marine development, offshore wind, hydrogen, innovation, and skills. Within each campus, it is delivering a transformational anchor project that will secure an ecosystem unrivalled anywhere in the UK.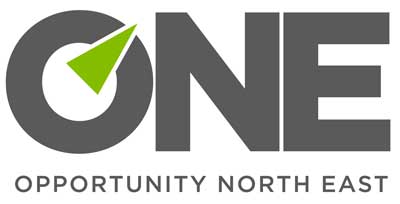 Lady Helen Parking Centre
A key investment in the North-east was the development of a seven-storey car park at Aberdeen Royal Infirmary. The Lady Helen Parking Centre, opened in 2017, has created 1100 free spaces at the site.
The Wood Foundation Trustee Lady Wood wanted to ease the pressure faced by patients and their families visiting the hospital.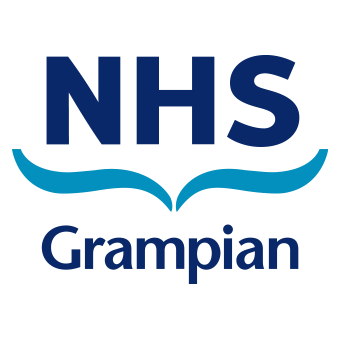 Previous Investments
Funding for Science and Engineering Centres at Albyn School and Robert Gordon's College was granted in 2014.