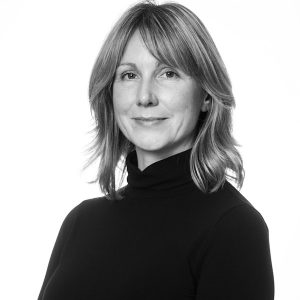 The Wood Foundation has promoted Georgea Hughes to the position of Programmes Director.
Georgea has worked with The Wood Foundation for 13 years, joining shortly after its inception, and has held a variety of roles in the organisation, making her well known to many of the Foundation's beneficiaries over the years for her support, openness, and integrity.
Georgea's passion for educational innovation have been significant in the development, establishment, and delivery of our Global Learning Partnerships and Excelerate investments through Programme Development Lead and Programme Manager roles.
UK Director Ali MacLachlan said:
"Georgea is a knowledgeable and passionate advocate for change and has been an important driving force in our educational work and this promotion reflects her position within our senior team."
Georgea said:
"Looking over my time at The Wood Foundation, I am incredibly proud of what we have achieved and excited for all these investments can empower and change to better meet the needs of our education workforce and young people."
The Wood Foundation has also promoted members of its administration team. Carolyn Bowron is now Office Manager and Olivia Anderson is Administrator.