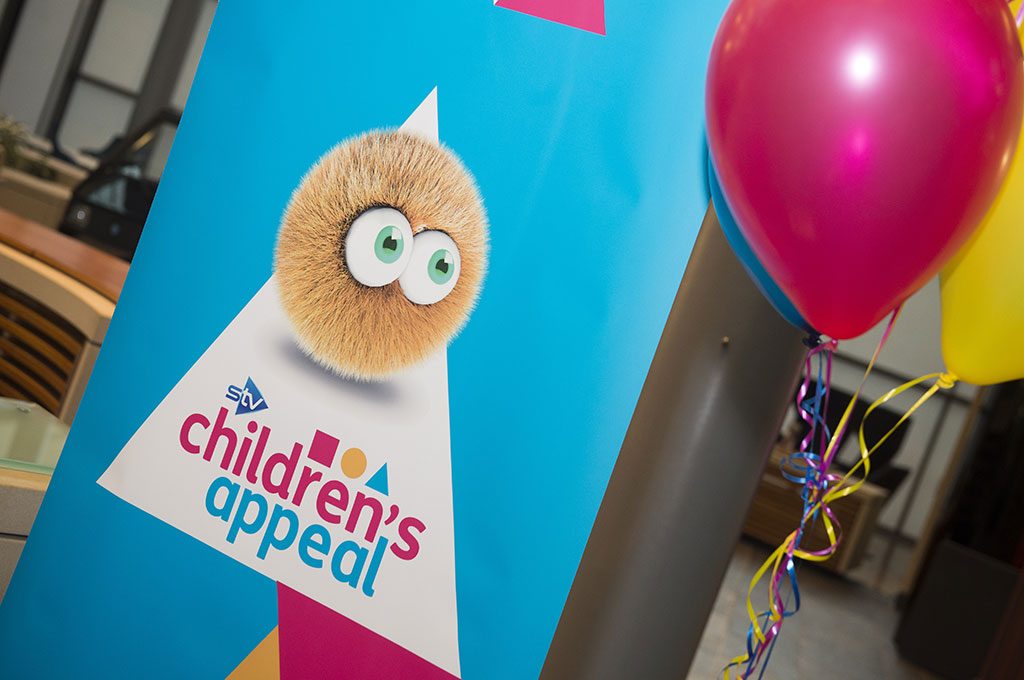 The STV Children's Appeal has granted a total of £30,000 to support ten projects across Scotland, in partnership with the Youth and Philanthropy Initiative Scotland (YPI).
The ten projects that have been chosen by the STV Children's Appeal to receive a £3,000 grant for their work within their local community are:
 Inverclyde Homeless Forum nominated by St. Columba's School
 YPeople (Orkney) nominated by Kirkwall Grammar School
 Lasswade High School PHAB Club (Midlothian) nominated by Lasswade High School
 Den Youth Café (Highlands) nominated by Gairloch High School
 Beautiful Inside and Out (East Ayrshire) nominated by James Hamilton Academy
 Lisa's Gift (Renfrewshire) nominated by Gryffe High School
 Borders Group of Riding for the Disabled (Scottish Borders) nominated by Kelso High School
 Wester Hailes Youth Agency (Edinburgh) nominated by Forrester High School
 Stirling Carers Centre (Stirling) nominated by Bannockburn High School
 Sunrise Partnership (Aberdeen) nominated by Dyce Academy
Managed in Scotland by The Wood Foundation, YPI is an international programme which engages young people in social change and empowers them to critically understand their local community.
During the 2015/16 academic year, YPI Scotland was delivered in partnership with 195 secondary schools across 31 local authorities. In each school a whole year group participates in the programme, working in small teams. Each team had responsibility for identifying charities they felt were making a difference within their local community, before competeing against one another to secure a £3000 grant for their chosen charity. In total 195 charities received funding through the YPI programme, ten of which received their grant directly from the STV Children's Appeal.
Sir Ian Wood, Chairman of The Wood Foundation said: "We have had another successful year with the YPI (Scotland) programme, with more than 26,000 youngsters from across Scotland getting involved and bringing to light grassroots charities that would otherwise not receive national funding.
Working with the STV Children's Appeal, and other likeminded partners, is central to the continued growth, development and success of the programme in Scotland. We are delighted that the STV Children's Appeal has provided funding support for 10 of the 195 charities that were awarded grants this academic year, investing in both youth voice and community social action."
Now in its sixth year, the STV Children's Appeal is determined to make an even bigger difference in the lives of children and young people living in poverty in Scotland by providing financial support to projects across all 32 local authority areas.
Elizabeth Partyka from the STV Children's Appeal said: "We hope the grants from STV Children's Appeal will go a long way to helping each project make an even bigger difference in their local community. The manner in which YPI draws attention to the charities that need our support is fantastic, and provides a platform upon which to engage with school pupils and help raise awareness of the issue of child poverty across Scotland."