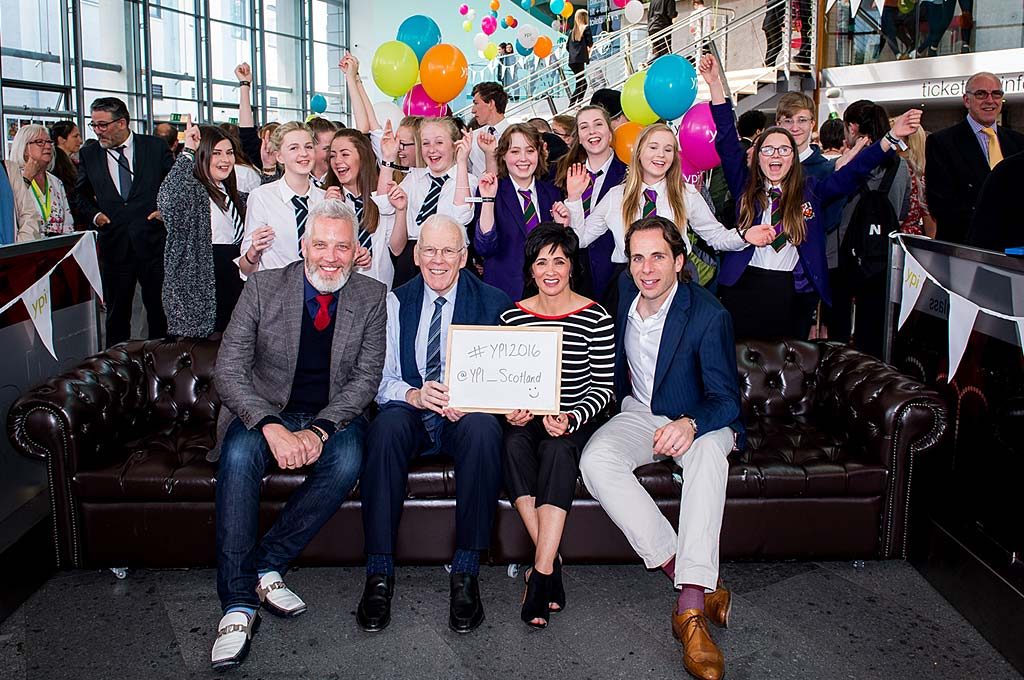 Youth and Philanthropy Initiative (YPI) in Scotland has announced that the record-breaking long-distance British cyclist, adventurer, broadcaster, documentary maker and author, Mark Beaumont, will be the keynote speaker at this year's YPI Festival of Philanthropy in June.
The event, which is a celebration for the winning teams who took part in the YPI programme during the 2015/16 academic, will be attended by almost 1000 secondary school pupils from across Scotland, their teachers, charity representatives and a number of special guests.
On the day, along with the keynote speech from Mark who has just completed his "Africa Solo" cycling expedition and is a Philanthropy Ambassador for the Wood Foundation, there will be highlights from some of the students, topical interviews, and live entertainment from up and coming indie pop duo Meadowlark, along with local Scottish acts – all set up to promote a day of celebration, inspiration, creativity and positivity.
Since its introduction in Scotland by the Wood Foundation in 2008 the programme has seen the number of schools involved from across Scotland grow from 10 to 195 and has granted over £1.9million to small local Scottish charities – nearly £600,000 in this academic year alone.
Talking about the YPI programme and the upcoming event Sir Ian Wood, Chairman of The Wood Foundation said, "YPI is one of the most exciting programmes in The Wood Foundation portfolio – high impact and very much enjoyed by young people in schools. It provides a unique opportunity for them to understand the challenges and needs within their local community, and the opportunity to get involved and make a difference, with their first real experience of philanthropy."
"Our annual YPI Scotland National Event is a great celebration of the huge achievements of these young people from across Scotland over the last 12 months, with a number of the winning schools highlighting some very exciting projects. It also highlights the success and growth of the programme across Scotland over the last eight years. There will be 1,000 youngsters attending this year's event out of over 26,000 young people involved in the last year, and a remarkable 80,000 young people since we started."
"In the past year, 195 small charities across Scotland will each have received £3,000, but more importantly a significant number of the 26,000 youngsters involved have undergone a mind-set change understanding the challenges in their community and realising that they can actually do something to contribute. Many of those continue to volunteer or fundraise, and a reasonable number will become good philanthropists in the future. We're very proud of the YPI programme and of the great team we have delivering it." Sir Ian Wood, concluded.