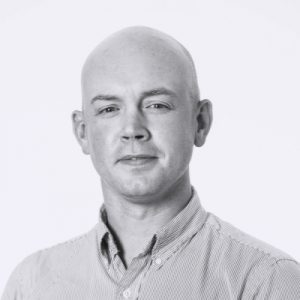 "How do you begin to reflect on 2020? Social isolation, loneliness, bereavement, reduced access to support networks, economic uncertainty, threats to livelihoods. Such issues and concerns have been brought to the fore for all of us this year. There is a degree of universality to this experience we have not felt for a long time, and certainly not in my lifetime.
"Yet, although many of us are facing these issues, we are not being impacted equally. For so many, these aren't new issues, nor new inequities. Such struggles are all too familiar and have been heavily exacerbated in 2020.
"Amidst all the turmoil, however, what has shone through is a real strength, willingness, and commitment to support one another and to be brave, welcome innovation, and be open to collaboration.
"I think of our own activity at The Wood Foundation and how we had to adapt, manage pressure, and be nimble amidst uncertainty. How we had to grapple with what we could control and let go of what we couldn't. How we evolved our strategies while remaining true to our organisational values. All while deliberately redefining who we were as a team and how we supported one another through professional and personal challenge.
"Our projects, programmes, and partnerships look different from what we intended or imagined in January but, by no means perfect, hold true to ambition. Whether that be our commitment to empowering young people and supporting local communities through YPI and its lockdown adaptation Your Community Fund; maintaining a progressive discourse centred on education system change through Excelerate; maximising digital opportunities to further mobilise and energise teacher professional learning focused on STEM education through RAiSE; or being a sensitive, flexible funder and partner to those partners we value.
"At the centre of the good we have witnessed in 2020 is people. Our young people, colleagues, collaborators, and friends who have, in response to a crisis, demonstrated bravery and embraced change. As an organisation with innovation at the core of our mission, this gives us the hope needed to retain real ambition as we look towards a new year.
"A vaccine offers a pathway out of the pandemic, but the societal impact forecast is significant and lasting. The pressures on the public, third, and private sectors will be immense, therefore our collective commitment to collaboration must continue into 2021 and beyond.
"An unprecedented event which has caused so much distress and heartache has also proven to be the catalyst to do things differently, and for values of kindness and community to come to the fore. Where there is a great deal of normality and human connection I am longing for, I do not want to lose sight of our ability to challenge the status quo, to remain ambitious, and build forward better."