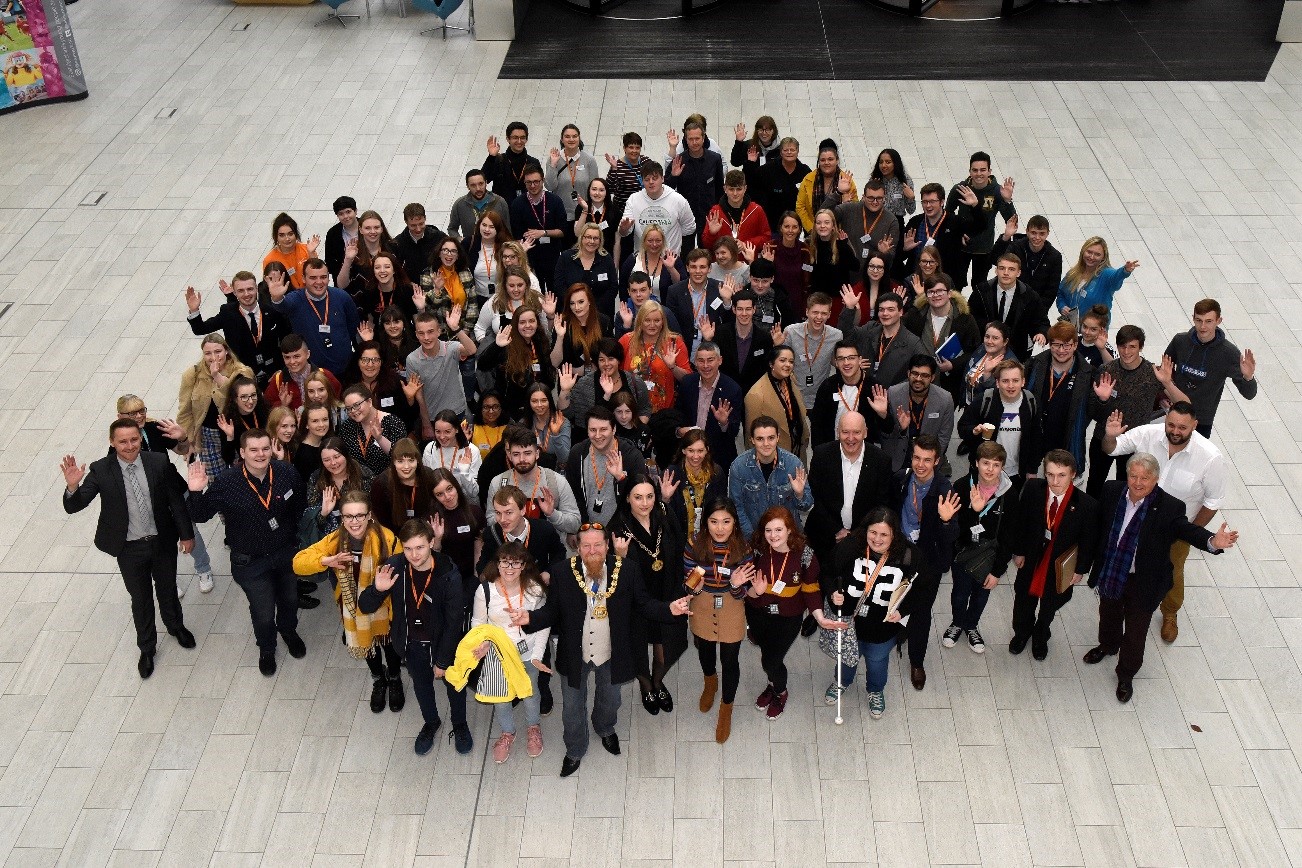 More than 80% of young people believe activity focussed on philanthropy and social activism should be part of the core secondary curriculum.
A nationwide survey by the Scottish Youth Parliament (SYP) and the Youth and Philanthropy Initiative (YPI) concluded that schools should provide opportunities for students to learn more about their local communities and how they can share time and talent with third sector organisations.
The survey of 529 young people aged between 12 and 25 was conducted ahead of a workshop with MSYPs to explore the importance of youth voice and social activism.
MSYP Josh Kennedy led the event. He said:
"YPI opened my eyes to the world of social action. It was great to conduct this survey and lead this event which allowed discussion on others' views and pathways of social action and how we could encourage and support more young people to make a difference."
YPI is the flagship programme of The Wood Foundation in Scotland. It is active in 70% of secondary schools and by the end of this academic year will have empowered 175,000 young people to channel grants of almost £4m to grassroots charities tackling an array of social issues.
Jonathan Christie, Deputy UK Director at The Wood Foundation, said:
"The consultation with the MSYPs and the responses provided in the survey are absolutely invaluable. These additional insights from young people will allow us to further explore how YPI can support and contribute to sustained youth social activism."
A report produced by the Scottish Council for Voluntary Organisations alongside YPI found that volunteering by young people increased almost 20% between 2009 and 2016, with more than half of those aged under 24 now giving time to a wide variety of causes. The main drivers for volunteering were having fun and learning new skills.
Jonathan Christie added:
"As part of the efforts focussed on Developing the Young Workforce, the role of the third sector is vital in terms of the vast and diverse array of career pathways alongside the skills development opportunities presented by volunteering. Philanthropic and social activism education can only be supportive for Scotland's economy and civil society."
During the consultation, the MSYPs reinforced the need to promote the benefits of volunteering to young people, as well as providing pathways and platforms to allow them to make a difference.