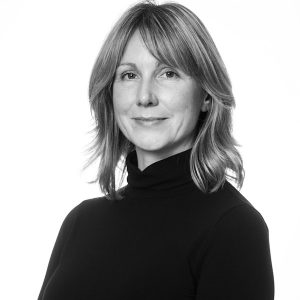 The Wood Foundation is committed to developing young people in Scotland. In order to empower educational experiences which prepare them for life after school, The Wood Foundation believes best value can be realised through investment in the education workforce, providing opportunities for innovative professional learning which inspires and informs practice.
Programme Manager Georgea Hughes shares why professional learning is a key tenet for The Wood Foundation's education interventions and investments.
"Our education workforce has limitless potential when it comes to empowering our young people. Investing in their continued development is an incredibly impactful way to ensure young people are benefitting from motivating and engaging learning experiences which are setting them up for success for the society of tomorrow.
"In Scotland, there is a curriculum which aspires to greatness. There are frameworks, policies, and opportunities for innovation and evolution within the system. We work closely with a range of stakeholders to identify where we can offer support to realise these ambitions.
"What sits at the heart of our professional learning model and vision are partnerships, collaboration, and innovation. We do not believe in prescribing one-off interventions or one-size-fits-all solutions. We research new and exciting models and work with trusted partners to deliver these within a Scottish context.
"The Wood Foundation is accredited by GTCS and our programmes have also been accredited by Education Scotland PLL. We work closely with Scottish Government, Education Scotland, local authorities, schools, and individual practitioners.
"Our Excelerate and Global Learning Partnerships investments are heavily based upon immersive professional learning experiences. Excelerate develops leaders of learning, committed to education system change. Through experiencing innovative teaching and learning approaches, practitioners can implement change within their own settings. Global Learning Partnerships supports practitioners to strip their practice back to the foundations and join a collaborative network which fosters leaders of global and sustainable education.
"RAiSE appoints Primary Science Development Officers in each of its partner local authorities to lead upon the development of primary STEM professional learning, networks, and opportunities. This central resource dedicated to teacher development has been key in its ongoing success. And YPI is increasingly deploying innovative methods to support delivery teachers to realise the vast potential of the programme for their school communities.
"The role of education is changing. The knowledge-rich methods devised to educate young people during the first Industrial Revolution just won't cut it as we enter the fourth. In order to evolve their own practice to meet this rapidly changing need, practitioners need the space, time, and opportunities to be learners themselves.
"Through a number of years invested in this space, these are some of the key things we strongly believe makes for impactful professional learning:
'See it to be it'
Co-creation and partnership delivery
Space for reflection, cascading, and ongoing support
Distributive leadership models
"We will continue to invest in professional investment as the results are clear to see. Empowered practitioners empower young people with the skills, tools, and experiences to succeed. This is a remarkable sustainable and systemic impact."