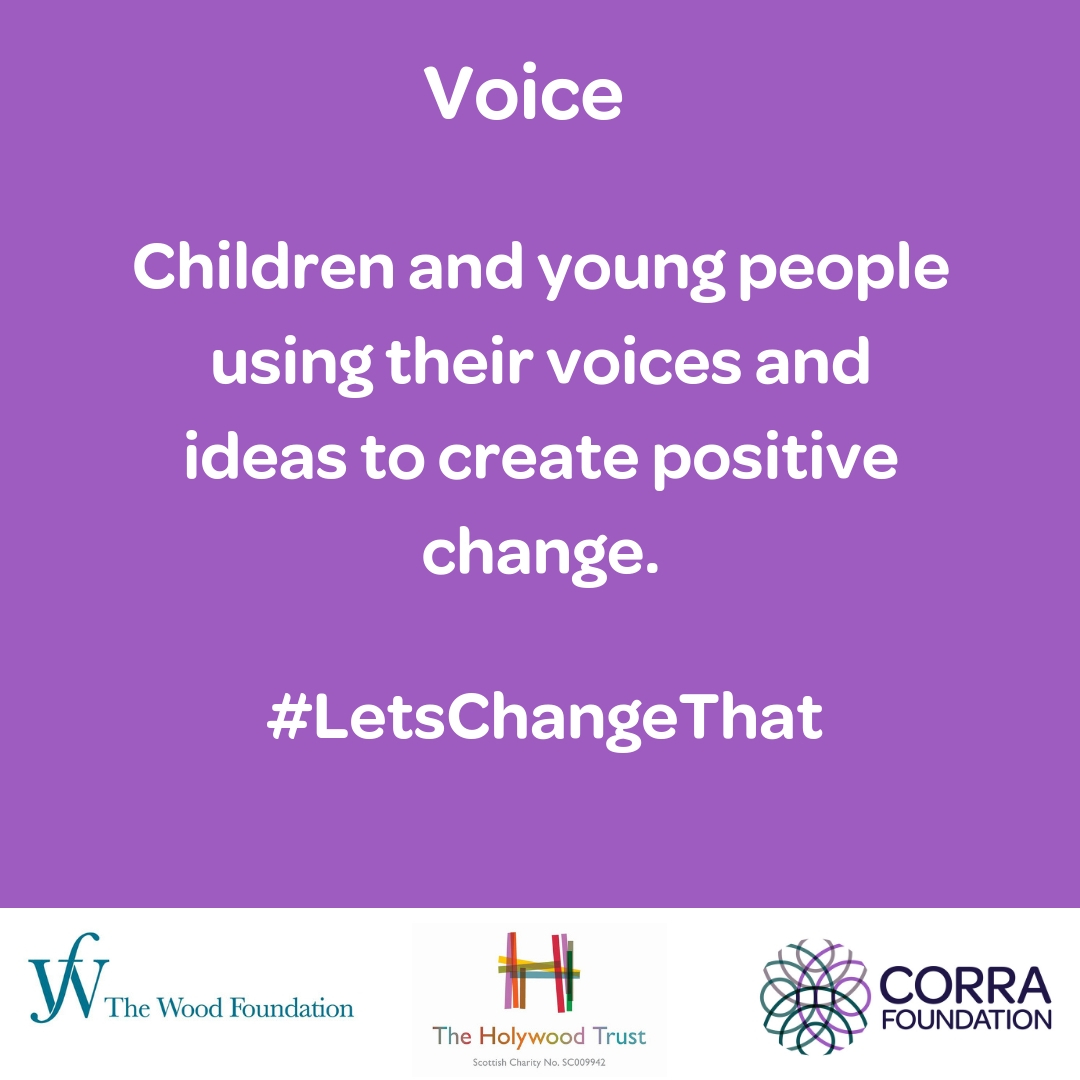 The Wood Foundation is supporting a competition which shines a light on the positive changes people and communities are striving to make.
The Corra Foundation's #LetsChangeThat social media-led campaign is inviting entrants to submit a short video explaining how their idea or project would have an impact in a bid to secure £1000 funding.
The Wood Foundation is sponsoring the 'Voice' category which is open to individuals, groups or charities looking to provide a platform for children and young people to make a difference and have their opinions and voices heard.
Jonathan Christie, Deputy UK Director at The Wood Foundation, said:
"We are delighted to work alongside The Corra Foundation in this innovative approach to grant-making. It is a chance for individuals and organisations to showcase their innovative, grassroots thinking in addressing issues within their communities.
"As a Foundation committed to supporting the development of Scotland's young people, the 'Voice' category is a perfect fit and we are looking forward to receiving the entries."
The other categories are 'Kindness', sponsored by The Corra Foundation, which is looking for communities engaging in kindness to create positive change and 'Place', sponsored by The Holywood Trust, which is focussing on young people in the Dumfries & Galloway area.
For more information, visit https://www.corra.scot/news/letschangethat-2018/. Entries are being accepted until 5th November. They will then be shared on social media and the public will vote for a winner in each category.