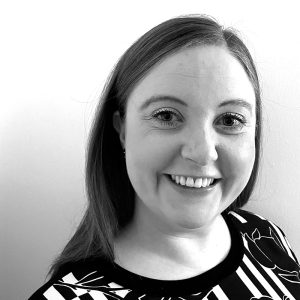 As we close out 2021, RAiSE's new National Education Officer Laura McCafferty reflects on a year in which the network grew in size and further embedded its impact nationwide.
"I have been in post for the final quarter of this year, and I am incredibly excited by the strength, resilience, and innovation this network offers teachers nationally.
"Prior to the National Education Officer position, I was part of the PSDO team in Falkirk so have witnessed first-hand the incredible impact that motivating and exciting STEM learning experiences has on children and school communities. Children are naturally curious; they want to figure out how the world works. STEM gives them the opportunity to use their imagination and become incredibly engaged in their learning journey.
"Primary school teachers have had to contend with a whole host of challenges this year. Learning has not been lost in this process. Teachers have committed to exciting learning experiences. Stretching themselves so they can stretch their pupils. Their ambition and vision for their pupils hasn't diminished and we are incredibly proud to be supporting them with the training, networks, and opportunities to bring this to life.
"Our PSDO team has done a wonderful job mitigating restrictions and being responsive to need, being flexible in their approach using STEM to enhance local priorities by linking to other areas of the curriculum. The PSDOs are lifelong learners and incredibly committed to bettering their own practice through training and collaboration.
"We bring together a range of amazing partners nationwide with a shared goal of empowering the STEM citizens of this future, and this network is incredibly important.
"We have welcomed new authorities this year, bringing us to 20 of Scotland's local authorities having engaged with the programme. As we enter 2022, I look forward to welcoming more local authorities, as well as continuing to work with our existing authorities and the wider legacy network to build upon opportunities for our children to grow through STEM."
Key highlights from the year include:
Virtual, outdoor, and in-school professional learning opportunities, as well as individualised support. These have included tools training, linking STEM and stories such as the Gruffalo, auditing existing resources and securing new resources, and the growth of STEM Mentor networks.
The development of key partnerships with organisations including First Lego League through Energy Skills Partnership, Global Underwater Hub, Easter Bush Science Outreach Centre, and Aberdeen Science Centre. The support in terms of learning, kit, and network opportunities leveraged at a national level is supporting schools across the country.
PSDOs recruited in Dundee, Renfrewshire, Aberdeenshire, and South Lanarkshire.