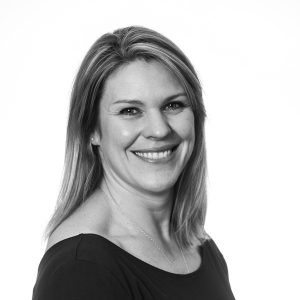 As we recognise the anniversary of Covid-19 changing the way we live and work, The Wood Foundation's UK Director Ali MacLachlan reflects on how our programmes, partnerships, and organisation have adapted to ensure our ambitions for developing Scotland's young people were not diminished.
"The weeks before lockdown introduced an uncertainty to life like we'd never known before. We knew there was a devastating virus spreading through our country and the world as we knew it was changing on a daily basis.
"We had been in Nashville with teachers and partners from our Excelerate network in early March. As the week wore on, we were becoming increasingly nervous about the unfolding situation.  While immersing ourselves in the learning on offer from incredible international educational models, I remember feeling real concern about the world closing down and our delegation being unable to get home.
"I think we all have our own memories and reflections from that period that we can now properly give air. Moreover, as we move beyond the immediacy of the crisis, we can begin to spotlight the opportunities and advantages gained as, without this comfort, it has simply been a year of loss and of human tragedy.
"A year on, we have adapted and adopted new ways of living and working which may have seemed unfeasible previously. We have shown strength and conviction. We have navigated uncharted challenges with resilience and resolve. We have recognised the value of community and better understood challenges which are not new to many.
"When our office shut its doors and students were sent home from schools, we knew that how we worked would have to change dramatically to ensure our ambition for our young people was not diluted, rather it was delivered in a way that best supported our practitioners facing immense challenge.
"At this anniversary, which none of us imagined could ever come to pass, I am incredibly proud of what we have achieved and how our investments are playing a vital role in home learning, the recovery curriculum, and addressing the mandate for change and to build forward better.
"These are some of my key highlights from across our organisation and programmes which have been achieved against the most challenging of backdrops:
"Organisationally:
We introduced weekly team meetings which have been a vital source of support, as well as a tool for collaboration, inspiration, and effective working. I have reflected that I have spent more time with my colleagues, and shared more of my life with them, than I have some of my family and friends. There is a collegiate empathy and understanding that has enabled open and frank dialogues, with a focus upon continued personal and professional learning.
We now have a wellbeing charter for all staff detailing explicit permission for our team to prioritise their personal health and wellbeing.
Walk & talks were in place, when restrictions would allow, to continue in-person collaboration and connection. Screens have allowed business continuity this year but creating space and time for a colleague, when safe to do so, is critically important.
Flexible working was instituted from the outset as our norm. This was vital to ensure continued job satisfaction while managing home lives.
"YPI:
We were faced with the immediate cessation of YPI activity. Half of our schools had completed but we knew it was more important than ever to offer young people the opportunity to be advocates for their communities. We quickly developed Your Community Fund which offered a virtual experience for teams of students to secure £4000 for their communities' responses to the crisis.
We used the lessons learned from Your Community Fund to develop key adaptations to the YPI process for the 2020/21 academic year. This absolute flexibility, intensive support, and series of professional learning webinars have been vital to ensure practitioners are empowered to retain this vital experience for students and support for local social service organisations.
"RAiSE:
Our network of Primary Science Development Officers very quickly adapted their offer to online professional learning, equipping primary practitioners with vital skills, resources, and lesson plans to ensure students continued to be inspired by STEM.
The publication of a Science Planning Framework, alongside Context Planners, were welcomed by practitioners. These offered accessible, informative guides for practitioners across Scotland to ensure STEM's place within the curriculum retained its value.
"Excelerate:
We started this year nervously worrying in Nashville. Excelerate was a very new investment at this point and our Business and Community Support Officers were just weeks in post. I am very proud at how these relationships and learning opportunities have been nurtured virtually by all parties.
Our Phase 1 schools have implemented learning from their Excelerate experiences into the school and continue to collaborate with their communities to further focus on meaningful skills development. The pandemic has significantly accelerated digital literacy across learning communities which has evolved opportunity for collegiate planning and accessibility to professional learning that was previously unimaginable. We are now mobilising all the accrued learning as we prepare to onboard Phase 2 schools.
"Other investments:
We have remained a proud partner of STV Children's Appeal which was a leader in the Covid-19 funding response.
We also recognised that the impact of this pandemic would be long lasting and different to what we have ever dealt with before. We are currently working with health, wellbeing, and resilience organisations in the North-east to support them to better understand the needs of their communities now, and what support is required to ensure young people can realise their potential.
"The above are a snapshot of examples of one of our busiest years to date. This has been a year of lockdown learning – internally within our team, externally with our partners, and through our investments designed to develop Scotland's young people. We have always been driven by our values and worked responsibly, with intentionality, with ambition, and with an absolute commitment to collaboration and innovation. And while so much has changed, these key tenets of who we are have not, and that is why I remain incredibly proud and incredibly hopeful."