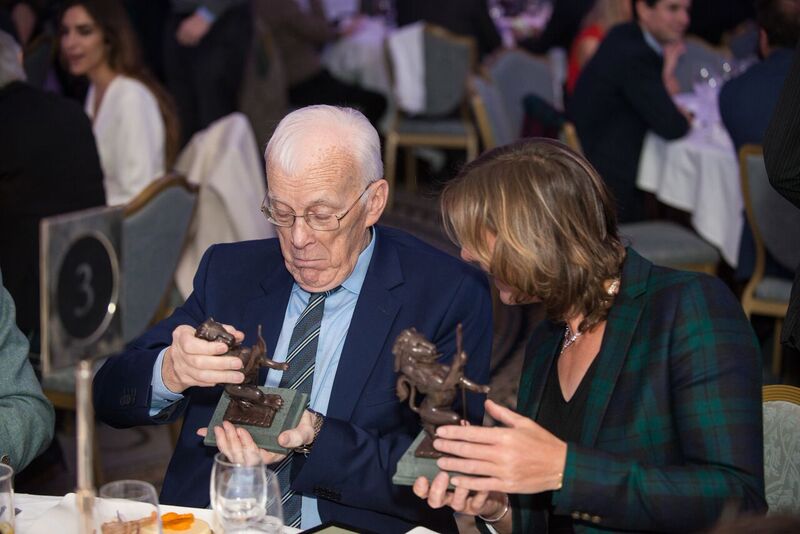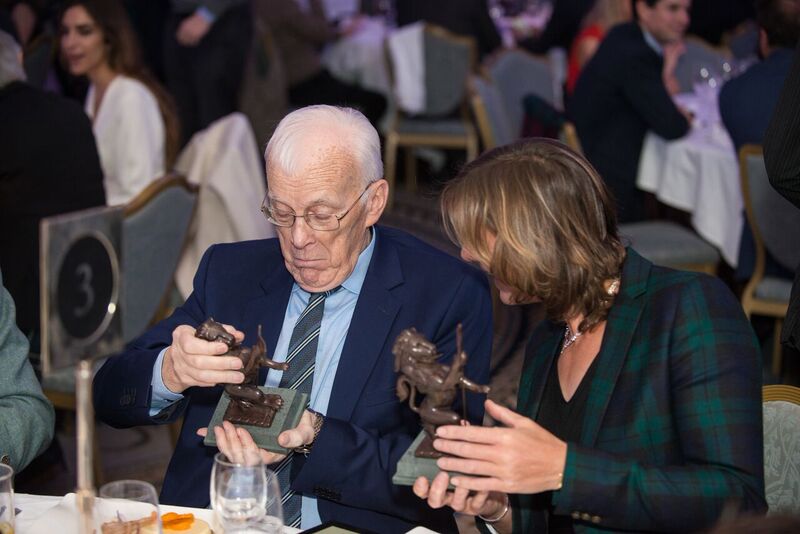 Sir Ian Wood, GBE, former Chairman and CEO of the Wood Group, and Chairman of The Wood Foundation, today received the London Scottish "Great London Scot Lifetime Achievement Award" in recognition of his achievements in business, in public life, and the impact of his family's philanthropic trust, The Wood Foundation, in Sub-Sahara Africa and the UK.
Commenting on his award, Sir Ian Wood said, "I am honoured to be given this award and to be in such prestigious company. It has been a long and interesting journey from a standing start with Wood Group in 1970 to the $6.5bn turnover, 43,000 employees in 52 countries when I stepped down in 2012."
Since then Sir Ian has stepped up his role within The Wood Foundation, led the UK Government's Offshore Oil & Gas Maximising Economic Recovery Review, and led the Scottish Government's Developing Scotland's Young Workforce Commission. He is also Chairman of Opportunity North East (ONE) and Chairman of the new Oil & Gas Technology Centre (OGTC).
Sir Ian Wood said "In the Wood family's venture philanthropy vehicle, The Wood Foundation, we have a programme supporting some 45,000 smallholder tea farmers in Rwanda and Tanzania with a significant positive impact on their incomes and on the economies of the regions in which we operate. Closer to home, we have the Youth and Philanthropy Initiative now covering more than half of Scotland's secondary schools, The Global Learning Partnership which takes Scottish teachers overseas, and are now introducing, with the Scottish Education Department, a primary science initiative which is focused on enhancing STEM teaching in primary schools throughout Scotland."
"Leading the UK's Maximising Economic Recovery Review was a major but very rewarding task with great help and co-operation from the industry. The result is significant, establishing the new regulator, The Oil & Gas Authority, with its focus on collaboration and facilitation within the industry. I am really pleased the recommendations are being fully implemented and the Wood Review is now part of UK Government's Offshore Oil & Gas Policy."
"Chairing the Developing Scotland's Young Workforce was a very different task, but I really enjoyed the significant contact with schools and colleges. It is gratifying that the Commission's recommendations have been largely implemented in full with their significant impact on secondary education in Scotland, particularly with increased focus on ensuring the non-academic youngsters are leaving school with meaningful employment relevant qualifications."
Sir Ian said "in all these tasks I have worked alongside the amazing, inspirational, professional dedication of many, many fine people and the successes have been very significantly due to them." He also stressed the invaluable support he's had from his family.
The London Scottish Great Scot Awards take place in London close to St Andrews Day each year to honour outstanding Scots. Also recognised at this year's awards are Katherine Grainger CBE – five times Olympic medallist, six-time World Champion and Great Britain's most decorated female Olympian; Jamie Murray OBE – winner of the Davis Cup, two Grand Slams and the world No.1 ranked mens doubles tennis player; and Gordon Reid – current singles No.1 wheelchair tennis player, Paralympic Gold and Silver medallist and two-time singles Grand Slam champion.