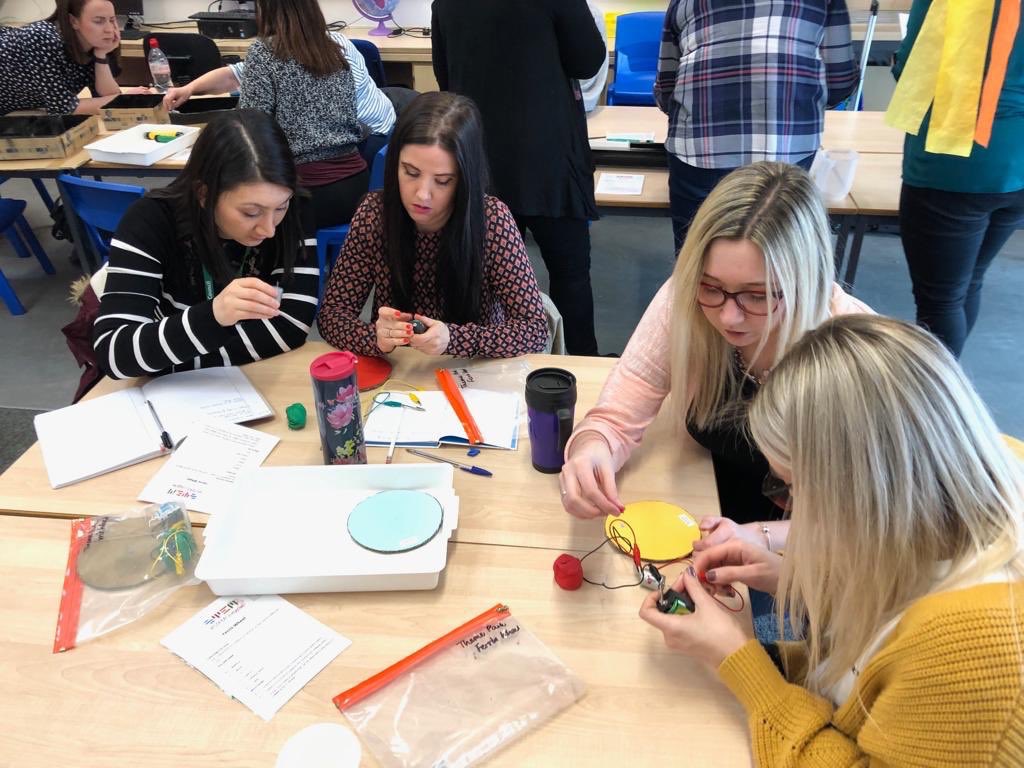 Teachers from across the Highlands attended a day of workshops, speeches and networking opportunities focussed on improving the teaching of science-related subjects in primary schools.
More than 65 practitioners attended the Highland STEM Conference which hosted 27 separate workshops at Ben Wyvis Primary School.
The event was organised by the RAiSE programme which improves the confidence and skills of primary practitioners to deliver meaningful STEM (science, technology, engineering and maths) lessons to pupils.
Gayle Duffus is National Education Officer for RAiSE which is funded and delivered by The Wood Foundation, Scottish Government, Education Scotland and participating local authorities. She said:
"We were delighted to welcome so many enthusiastic Highland practitioners to the event which focussed on the importance of science capital and how this can be nurtured from an early age.
"The combination of engaging, hands-on workshops with insightful keynote speeches and representation from industry, education and community partners made this a really impactful and meaningful professional development day."
Workshops included using K'Nex in the classroom, story-lead STEM sessions, squishy circuits and Sphero's.
A number of the sessions were recorded so practitioners who could not attend the conference will be able to watch them on the Education Scotland website.
Peter Finlayson, Quality Improvement Manager with responsibility for STEM at Highland Council, said:
"I'm excited to see how they take their learning from the event and translate it into motivating and engaging activities that will benefit Highland young learners in their schools."
Contributors to the day included The Royal Society of Chemistry, John Muir Trust, Education Scotland, SCDI, UHI STEM Hub, University of Glasgow and STEM Ambassadors.
The keynote was delivered by Paul Tyler, a teacher and fellow of the Primary Science Teaching Trust. He said:
"Science capital is going to be the most important thing in primary schools in the next few years. It encompasses engaging families, developing our knowledge of career pathways and breaking down stereotypes around STEM."
This was the fourth Highland STEM Conference to be held on an in-service day.
For more information on RAiSE in the Highlands, contact Primary Science Development Officers Emily Brown at Emily.brown@highland.gov.uk  and Kat Thomas at Kathryn.Thomas2@highland.gov.uk or follow the team on twitter @STEMHighland.