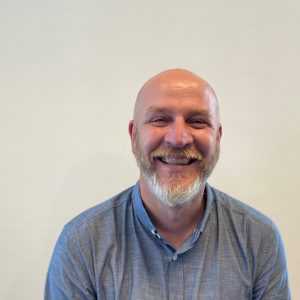 The Wood Foundation has appointed Brian Webb as Programmes Director, with responsibility for the operational management and strategic development of the Youth and Philanthropy Initiative (YPI).
Brian's 25-year-career has been focussed on youth and community work, managing initiatives which empower young people to realise their potential regardless of their background and circumstances.
Most recently he was responsible for widening access at Robert Gordon's University and previously managed employment initiatives for disadvantaged young people at community radio station SHMU.
Brian said:
"The common theme woven throughout my employment history is working towards eliminating the barriers that young people face within society, empowering them and working towards transformational changes to allow them to have a successful and meaningful life.
"I believe YPI can provide a life changing opportunity for students to get to know first-hand about local charities in their area and explore in depth how these charities have a positive impact on the individuals and groups that they support. By engaging with the charities and then taking this knowledge and becoming an advocate for them within the school provides skills and experience that hopefully will stay with them for the rest of their life.
"There is an amazing body of work to build upon nationally. I am looking forward to working with schools and communities to recognise and enhance the impact of YPI, and better ascertain the legacy of the programme."
Brian will anchor the YPI delivery team and provide strategic vision and oversight into its development and structures.
Ali MacLachlan, UK Director at The Wood Foundation, said:
"I am pleased to welcome Brian to the team at an important time for YPI. As the biggest independent initiative being delivered through the Scottish curriculum, we know that it has an important role in empowering young people and forging community connections. Thirteen years in, our commitment to innovation and impact means we are in a great position to re-evaluate how we grow and embed the potential of YPI nationally to provide the very best experience for our young people and their communities."
More than 230,000 young people have been empowered by YPI since it was launched in Scotland in 2008. These students from across Scotland's 32 local authorities have been responsible for more than £5m reaching local charities addressing a range of social issues. Through a unique programme of teamwork, research, creativity, and competition, young people advocate for charities with one team from each school securing a £3000 grant.